All for the love of Chester...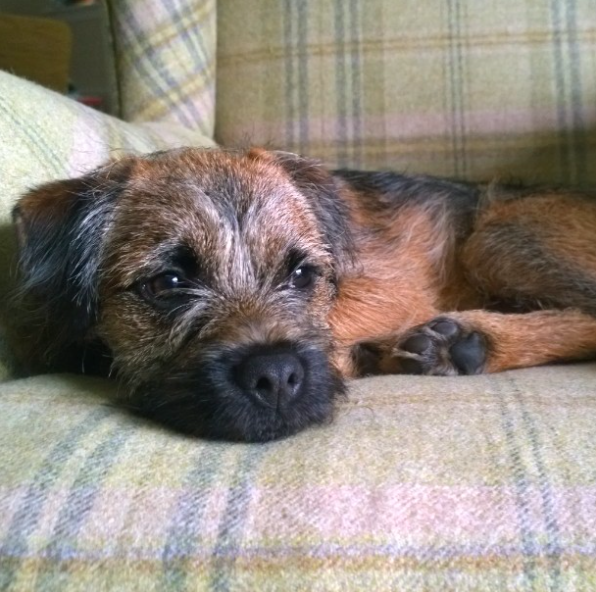 On a warm August day, a small puppy, barely bigger than 2 palms placed side by side, took his very first car journey to the market town of Frome. His new home. The few weeks that followed were tough. There was lots of crying from both puppy and his new parents. But as they all got to know each other, this naughty, energetic, lovable puppy became part of the family, the Pack.
As a family, we want to go everywhere together. But how can we know where both humans and hounds are welcome?
The initial aim of Hounds Welcome is for residents of Frome and the surrounding areas, to find locations where they and their Hounds are welcome.
On a larger scale, there are a number of benefits of welcoming pets into any premises:
It reduces stress levels. It has been proven that stroking a dog releases happy hormones, and who doesn't need more happy hormones?!
It improves social interaction. Not just for your dog, but dogs can act as an ice breaker to promote conversation with people you meet. A little social interaction does everyone good.
It encourages further trade. This is obviously for businesses, but if a dog owner can enter with their hound they may spend longer with you, and spend more money with you.....
And for the 8 million dogs out there in the UK it would make everyones life that bit easier.
Find Locations to Visit Below
This map was last updated December 2018. Please check with individual locations before visiting to ensure hounds are welcome.
Petiquette
As with everything in life there are certain rules that need to be followed. At the end of the day, not everyone likes dogs. So to change their minds, lets make sure our hounds are the best behaved they can be. And so our Hounds don't feel hard done by, there are some rules for you Humans as well.
For more information please check out the Kennel Club's campaign 'Be Dog Friendly'.
Make sure you (and your owner) are clean, flea free and properly house trained
You should have mastered basic training - sit, stay, come
No jumping up at people and no fighting with other dogs!
Make sure you stay with your Humans at all times - make sure they keep you on your lead
It is a popular myth that dogs are not allowed in food premises. Actually, you are allowed in eateries, just not in the food preparation areas.
Human food is for humans. Doggy food is for Hounds. No sharing!
If a business premises asks you to leave - don't argue. Even if they have joined this website, it is at the business premises' discretion whether they let you in.
Make sure you have all your Hounds essential items with you - doggy bags, food, toys, lead, water.
If staying somewhere over night make sure you have a cage/bed/sleeping area with you
Respect others possessions! Don't let your dog sit on, lick, or chew other Human's or Hound's things.
Never leave your Hound unattended.
Always leave a place how you found it - as if your Hound had never been there.
Unfortunately, Chester and his family have moved on from their life in Frome. This website has been kept available as an archive and reference. We have had an amazing time in Frome and will miss it greatly, but will return regularly to enjoy all of our Hounds Welcome Locations. We hope you visit them too!
Any enquiries, you can still email us on: houndswelcome@gmail.com
Where You See This Sign
---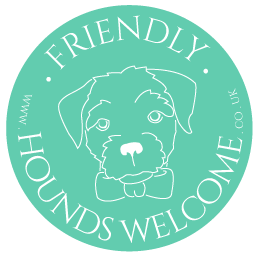 ---